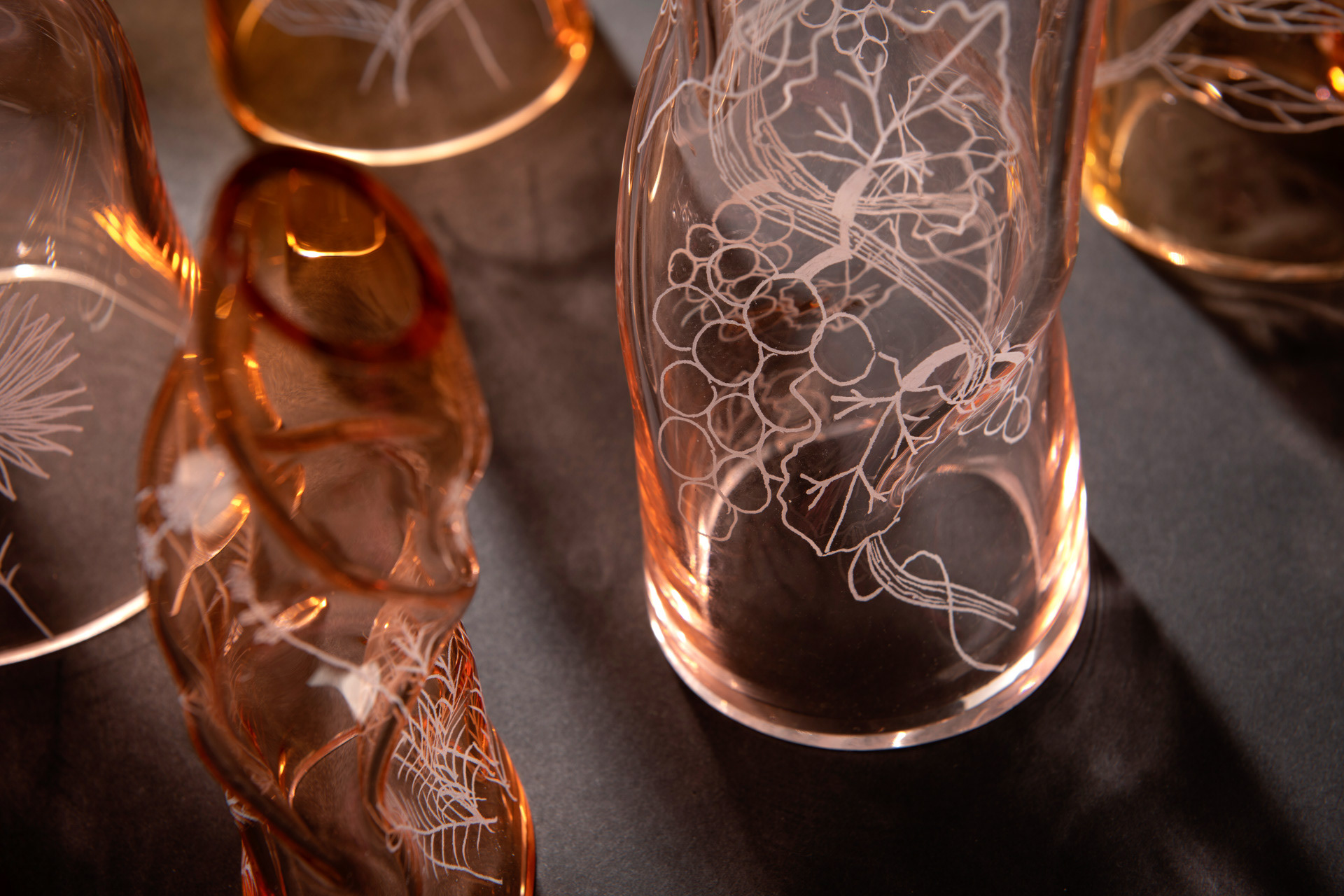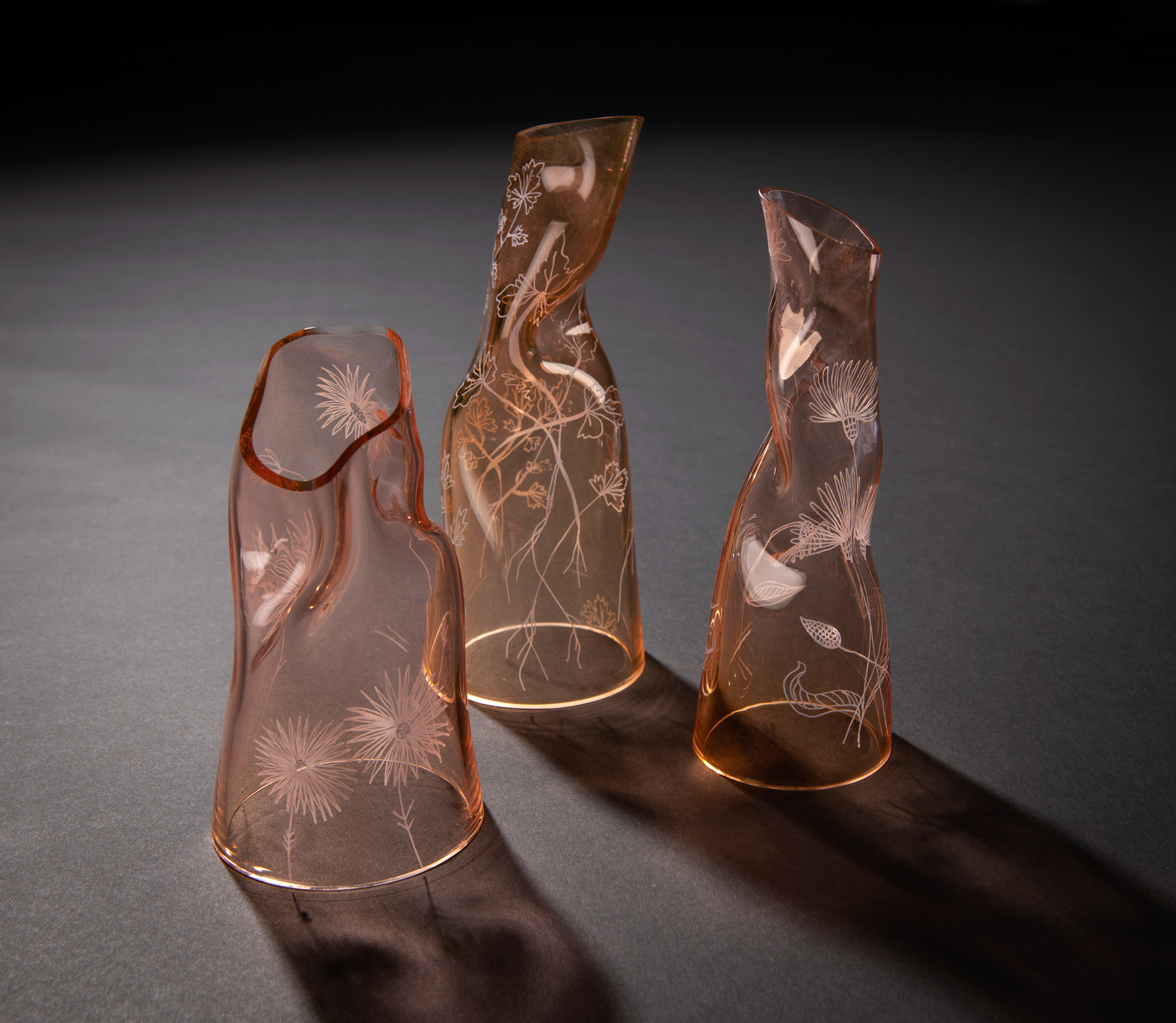 Photography by: Micheal Hains 
Seppeltfield distillery layers a complex combination of 13 different botanicals in their house gin. Through my work 'Secret Recipe', I've translated this gin into a visual tasting experience - a literal recipe of the Seppeltsfield house gin etched onto an installation of 26 glass forms. As the viewer looks through the installation they see the origins of each tasting note layered on top of each other, much like how a distiller would infuse botanicals into their gin. Can you spot the notes of lavender and citrus?
Many of the botanicals from this installation are grown in the seppeltsfield and barossa region - one ingredient that struck me in particular are the vibrant pink peppercorns that can be found all over the barossa. The bed of pink peppercorns upon which my work sits, serves as a reminder of the refined knowledge and skill it takes to distill these stunning raw ingredients into something delicious.